Amherst's Premier Sump Pump Installation Services
Sump Pump -- The Heart of the Waterproofing System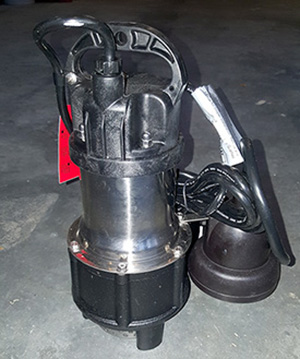 With over 20 years of experience in basement waterproofing, the team at Premier Basement Waterproofing is Amherst's #1 source for professional sump pump installation service. When disaster strikes, your basement is prone to flooding. Sump pump systems are a vital part of minimizing the damage and clearing standing water in an efficient manner.
It is vital that basements and crawl spaces are protected from moisture because it creates a foul and musty odor and makes the air unsafe for breathing. One of the essential aspects of waterproofing a basement is sump pump installation. A sump pump is used to remove water that has collected in a basin.
At Premier Basement Waterproofing, we know that sump pumps are a key component to the health and dryness of your home. We're here for all your sump pump repair and replacement needs.
Why Choose Premier Basement Waterproofing?
Premier Basement Waterproofing has been serving the citizens of the Massachusetts area for over two decades. Over the years, our experts at Premier Basement Waterproofing have developed a reputation for providing reliable service at an affordable cost. Combining the latest expertise with the friendliest of professionals, every customer's needs are fully cared for to ensure that the integrity of the home and the health of the inhabitants are preserved. Trust the experts in flood management and prevention.
Advanced Sump Pump Systems in Amherst, NH
One of the important factors to consider is the differences between homes. The location, basin size, and pump size all impact the type of sump pump system installed. Premier Basement Waterproofing invests in the most advanced sump pump systems on the market. We feature single and double pump systems that are combined with advanced ION technology.
This technology is a significant improvement over the float switches. The pumps are even coated in a stainless steel pump coating that doesn't rust when exposed to water. While every machine requires preventative maintenance to ensure its longevity, using an advanced system allows sump pump maintenance costs to be held to a minimum.
Battery Back-Up
For times when disaster strikes, people should invest in a sump pump battery backup system. It is not unusual for storms to cause power outages that can knock out the power supply to a sump pump system.
Investing in a battery will keep the basement dry even when the power goes out. Customers can even invest in an alarm system that will send a text or email when a problem occurs. We offer a full maintenance plan that includes an evaluation of battery backup systems for your sump pump.
Sump Pump Repair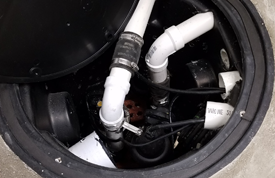 If problems do arise, sump pump repair is key. Premier Basement Waterproofing responds quickly to any issues with our services. Problems are rapidly diagnosed and repaired because we understand that time is of the essence when it comes to water damage and sump pump replacement.
Our rapid response disaster team will have every sump pump running again and ensure that the basement or crawl space looks as good as new.
*Premier Basement Waterproofing also offers an Annual Maintenance Plan on your new or existing sump pump system. Maintenance Plan includes a full evaluation of: sump pump basin, sump pump battery backup system, drain system, discharge line, as well as any other service(s) that may be needed during inspection.
---
Call us today at (844) 548-3379 or fill out our online form to get started with an inspection and free estimate from a waterproofing expert.