Fitchburg's Premier Provider of Basement Dehumidifier Systems
Protect Your Home From the Dangers of a Wet Basement!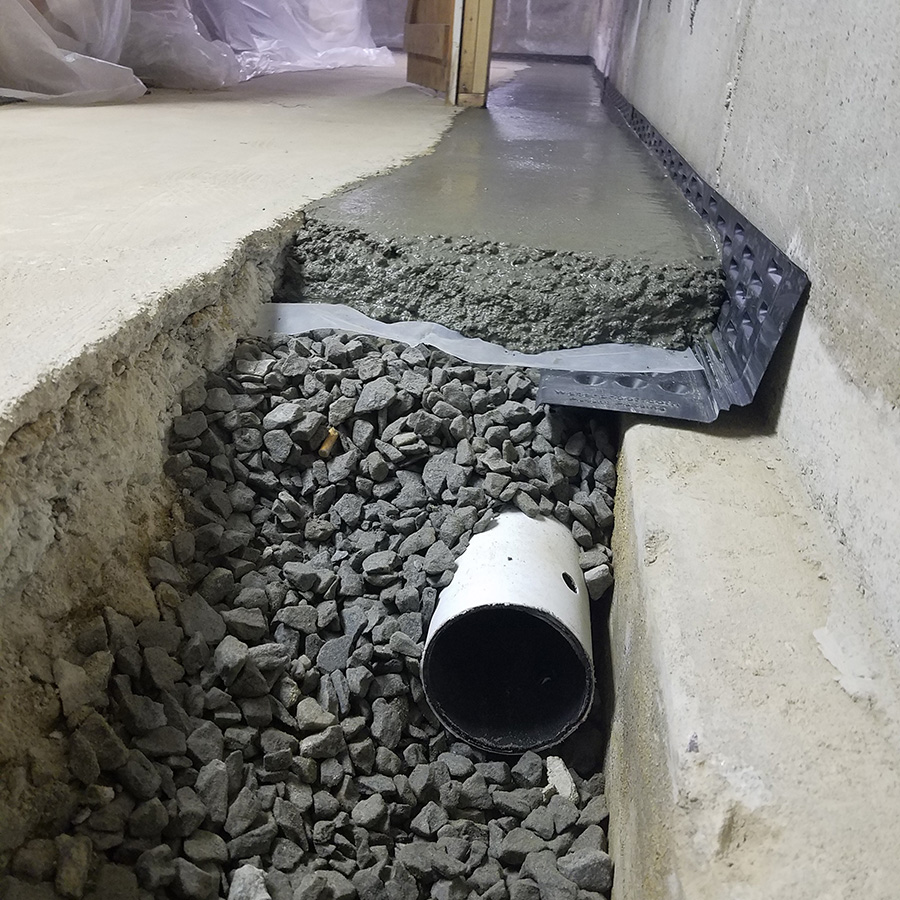 Premier Basement Waterproofing has been providing waterproofing for basements, foundations and crawl spaces for homeowners in the Fitchburg area for over 20 years. From foundation work to crawl space encapsulation, we're the premier solution for keeping your home dry, durable and odor-free.
From our initial consultation to our job completion walk-through with an owner, our goal is 100% customer satisfaction. We offer a free lifetime transferable warranty on all basement waterproofing services.
With over 20 years of drainage, waterproofing, and crawlspace encapsulation experience in Massachusetts and New Hampshire, we have designed a state of the art system which separates us from corporate and franchised production.
Why is it important to keep the water out?
We all know basement water is a nuisance, but did you know that the real damage is going on behind the scenes? Learn more about why wet basement repair is necessary.
High Quality Basement Dehumidification System Installation in Fitchburg, MA
At Premier Basement Waterproofing, we want your basement to be just as dry and inviting as the rest of your home. To ensure your basement remains dry and cozy, we offer the best basement and crawl space dehumidifiers to get rid of dampness. Our Santa Fe air purification systems filter air molecules to under 2 microns in size, eliminating mold, mildew & musty smells.
In addition to the mold, damp conditions are also great for dust mites. These tiny insects contaminate the air as their excrement and body parts become air born. The greater the number of dust mites, the greater the contamination.
Advantages of a Basement Dehumidifier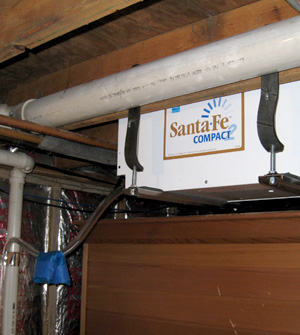 There are multiple advantages to having one of our basement or crawlspace dehumidifiers in place. Here are a few of them:
A Fresher Basement - Damp basements usually have old musty smells that can make spending time in the space difficult to endure. However, once one of our dehumidifiers is installed, your dry basement should smell just as fresh as the remainder of your house.
Expanded Living Space - If your basement is humid and uncomfortable, it can be difficult to maximize the space. However, after your basement is dehumidified, you can add the living area to the usable square footage of your home. You'll have the extra space that you need for an additional guest room, play area, family room or man cave.
Less Mold - Mold grows best in moist areas. As you remove moisture from the air, the fungus is less likely to grow in your basement or crawlspace.
Healthier Air - By removing contaminants, such as mold spores and dust mites, from the air in your basement, you increase the air quality. As a result, your family can breathe easier.
*Premier Basement Waterproofing also Offers Annual Maintenance and Repairs on All Santa Fe Dehumidifiers.
Reviews & Testimonials from Customers in the Fitchburg Area
I have had issues with water in my basement for as long as I have owned my home, a constant source of stress due to the myriad of complications that can cause inside a home. Mike Albert and his Team at PBW came in with the expert knowledge and equipment to properly correct the issue, they went above and beyond to make sure all of my concerns were met and I now have a dry home and a usable, safe basement! Sean R. in Lunenburg, MA
These guys know their stuff. The crew is hard working and customer focused as well. They made the best of the unpleasant situation and worked the job to completion without complaint. We were left with a feeling of confidence that we got the right guys for the right job and that all will be well in our basement from now on. Nancy W. in Nashua, NH
Check out more reviews here!
---
Call us today at (844) 548-3379 or fill out our online form to get started with an inspection and free estimate from a waterproofing expert.